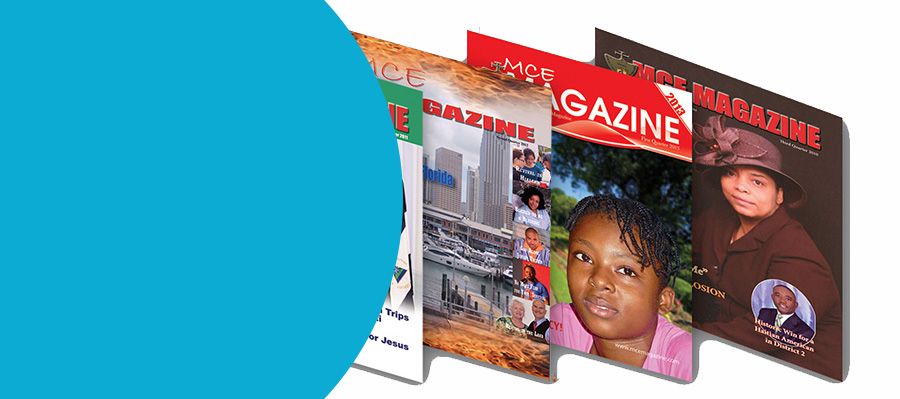 "Faith shows the reality of what we hope for; it is the evidence of things we cannot see" (Heb. 11:1, NLT).
Take Part in Something Great
Third-Fourth Quarter 2019
As Ruth prepared to get married, she received news of cancerous cells in her cervix and could not have children. She now has three children.
(Read More)
Dr. Patrick Jules writes about prevention to discontinue future failures within ministries, as church policies must be established.
(Read More)
After the news of her death spread across the community and the world for over a year, Dr. Mireille came back stronger than ever.
(Read More)
Building and Strengthening Faith
MCE Magazine was launched in 2005 by Pastor Roland F. St. Gerard in cooperation with his wife, Kathleen. The magazine provided a way for the readers to connect and be informed of the community's activities before social media was widespread.
Although our readers are inundated with information from the various social media platforms, they continual
l
y request the magazine's hard copy. The overarching theme of the magazine is faith-building. Our readers' faith is strengthened, grow, and increase to thrive and be triumphant in their relationship with Christ.
We seek to accomplish this objective by ensuring that our writers write relevant, practical, and Scriptural articles based on Colossians 3:16. The apostle Paul writes to the Colossian believers, saying, "Let the word of Christ dwell in you richly, teaching and admonishing one another in all wisdom, singing psalms and hymns and spiritual songs, with thankfulness in your hearts to God" (Col. 3:16, ESV).
You can expect to find appropriate resources on this site to help build and strengthen your faith as well.
BroRo Int'l Gospel Radio is a unique station where you can listen to various Gospel music genres in multiple languages. Tune in and enjoy!
Follow me on social media
Subscribe to RECEIVE THE MAGAZINE